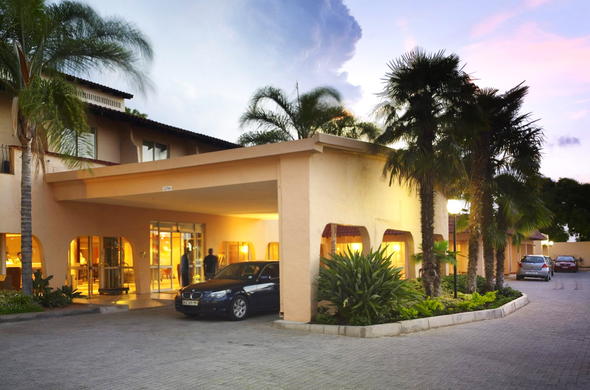 Garden Court Polokwane Hotel is situated in the heart of the capital town of Limpopo, Polokwane formerly known as Pietersberg.
Situated in the heart of Polokwane
Set in an attractive garden setting
Accommodation is in comfortable rooms
Pietersburg Hotel has small boardrooms for 15 persons
Polokwane is the capital city of the North and is the commercial and business centre of the Northern Province. Polokwane Hotel is centrally located and is a good stopover for visitors en route to Zimbabwe, the Northern Kruger National Park, as well as to the Game Reserves in Botswana. It has good access to the major highways and is ideal for business travellers.
The Garden Court Polokwane Hotel is set in an attractive garden setting and offers quality accommodation backed by warm, friendly service. The Garden Grill & Buffet restaurant conveniently serves excellent breakfasts and dinners. There is also a small boardroom for intimate meetings of up to 15 persons. The outdoor pool is the perfect spot to relax and enjoy the tranquil surroundings.
The area is an important agricultural region. Zebediela, one of the largest citrus estates, is just 40km (24.8 miles) from Pietersburg. The Ebenezer Dam has facilities for boating and angling, whilst the Debegeni Falls offer tranquil picnic spots in a forest setting.