Limpopo Hotel Accommodation
Limpopo hotels in South Africa range from lavish country inns to wildlife reserve resort hotels. Let our Destination Specialists help you find the perfect Limpopo accommodation for you holiday or business trip.
Limpopo mirrors the quintessence of untamed Africa, ancient baobabs guarding vast expanses of mountains and bushveld, big game and culture.
Limpopo Hotels
This is our personal selection of Limpopo hotel accommodation based on safety, value and service. Enjoy great family holidays in the country or in the city for business travellers. See Polokwane Hotels, Magoebaskloof Hotels
Wildlife Rehabilitation Tours
The Moholoholo Rehabilitation Centre is a refuge for injured and orphaned wildlife and you can see many different species of animals there. The Hoedspruit Endangered Species Centre focuses on the conservation of endangered animals.
Limpopo Safari Lodges
Limpopo Safari Lodges offer an amazing array of safari adventures in South Africa - many of which are near Kruger Park and offer spectacular game viewing activities including game drives and safari walks.
Highlights and Attractions
Limpopo Province Attractions in South Africa, presents incomparable scenic landscapes, an enthralling cultural heritage, an abundance of wildlife species. It is a land of legends and myths and of ancient civilizations.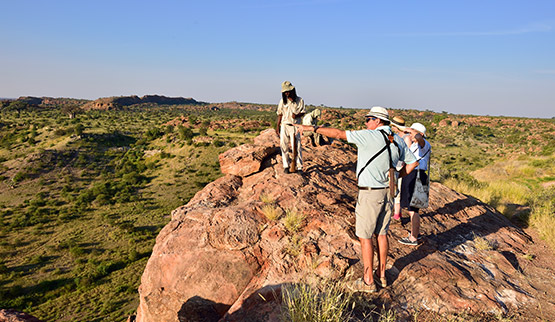 Mapungubwe World Heritage Site
Limpopo's 2nd greatest attraction is the Mapungubwe. This World Heritage Site is a very important Stone Age site that led to the discovery of an Iron Age metropolis. Go on tours of the sites in the Mapungubwe National Park.
Kruger National Park
On Limpopo's eastern side is the Kruger National Park - Over one million hectares in size, and boasts the 'Big Five'. Limpopo Hotels offer you an opportunity to do safari game drives and bush walks.
Top 5 things to do and places to see